Gatwick Airport Transfer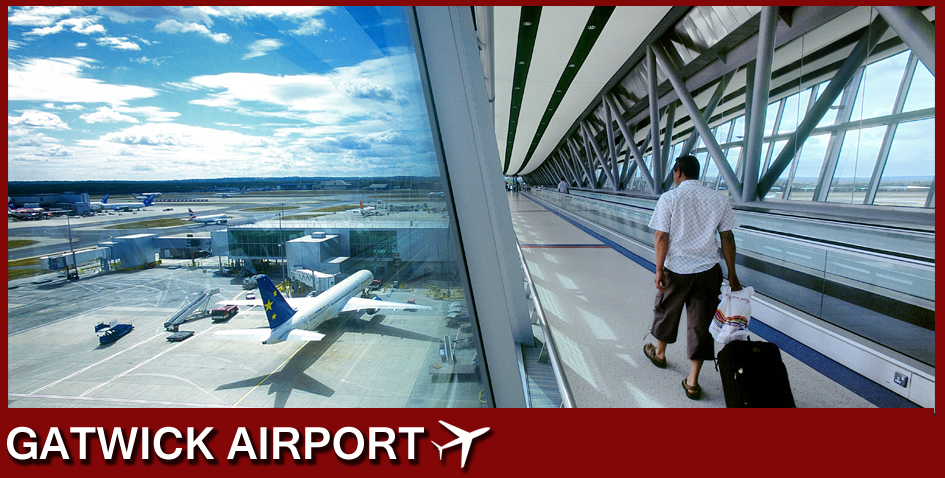 If you're looking to travel to or from Gatwick Airport to London, there's really no better way to do so than by using a Gatwick transfers service. Because of Gatwick Airports location, there's no tube service to or from the airport, so you're left with either driving yourself, taking a train, or catching a bus. Driving yourself might be ok if you're just flying somewhere in the morning and coming back in the evening, otherwise you're going to be paying an arm and a leg in parking charges. Getting a train is usually fine, however you've firstly got to get to the train station (with your luggage in tow no less), and secondly if you're catching an early morning flight chances are the trains aren't going to be running anyway. The bus is similar to the train, you've got to get to the bus station with your luggage and hope there's a service that's going to get you to the airport in time ? not very convenient and certainly adds to the stresses of travel.
The best option if you're wanting to get to or from Gatwick airport in a convenient, relaxed manner is to make use of a Gatwick Airport taxi service. It's fairly easy to book a Gatwick transfer, all you have to do is call the Gatwick transfers company, or go on their website and book a pickup time ? that's it. If you're incoming to Gatwick airport and are expecting to be picked up at a certain time but your flight is delayed, then don't worry. The Gatwick taxi drivers will check the airports arrivals information to check if your flight is delayed, and if it is they will adjust their arrival time at the airport accordingly so you don't have to worry about missing your Gatwick transfer.
When arriving in Gatwick Airport, simply proceed through passport control and baggage reclaim and exit to the arrivals area. It is here that you will find your driver waiting for you. They'll be holding a sign with your name on it, so head on over to your driver and they'll take you to the waiting vehicle to commence your journey in to London city or the surrounding area.
Should you be heading to Gatwick Airport, your driver will be at the pickup location generally a couple of minutes early and will send you a SMS message to let you know they're outside and waiting for you. Gatwick Airport taxi drivers keep up to date with the latest traffic notices en route to Gatwick Airport, so should there be any incidents that would likely delay your arrival, they'll look for an alternative route to ensure you're at the airport on time.
As you can see, using a Gatwick transfers company really is the ideal way to go to or from Gatwick airport, whether you're travelling for business or for pleasure. Give your local Gatwick transfers company a call today or go online and book a transfer to or from Gatwick Airport today.