Heathrow Airport Transfer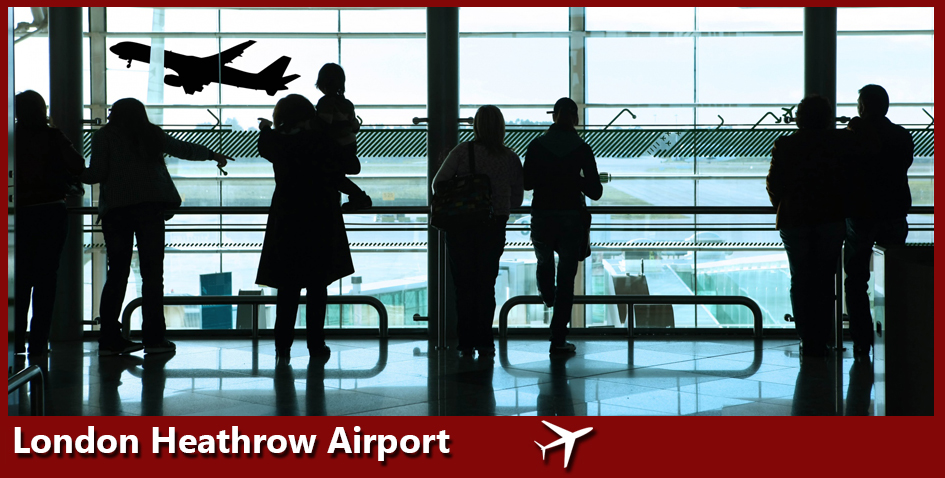 Whether you're going to Heathrow Airport from London, or returning to London from Heathrow, there's no easier method of transport than by using a Heathrow Airport taxi. If you're travelling to London Heathrow in the near future, make sure you've pre-booked your Heathrow taxi by internet or phone before you arrive to ensure they'll have a driver available to pick you up at your requested time. Don't worry if your flight is delayed however, as most drivers will keep an eye on your flight arrival time and if it's delayed will adjust their arrival time to the airport accordingly. Once you've landed at Heathrow, head through passport control, pick up any baggage and enter the arrivals area where you should find your driver waiting for you near the information desk. Your driver will be holding a sign with your name on so you know who to approach. Your journey to London will take roughly an hour, depending on the time of day, traffic levels, and your final destination. Don't worry if you don't know the way to your destination, as most drivers are highly knowledgeable of the London area and are all equipped with GPS navigation equipment, should they need it.
Should you be going in the other direction and heading to Heathrow, utilising Heathrow transfers is a great way to travel. Simply go online or pick up the telephone and ring your chosen Heathrow transfers company and book your pickup time (whether it be 3pm or 3am - we're available 24 hours a day), and type of vehicle required. Once booked, you'll likely receive a SMS message to confirm your booking, containing the vehicle, driver, journey and fare details. Your driver will be outside at your requested time and will likely give you a call or SMS message to let you know they're ready and waiting for you. This is a much easier way of travelling to Heathrow Airport than by utilising alternatives like the London underground, especially if you have multiple pieces of luggage or you're travelling at either rush hour or night time. You will be driven to Heathrow Airport in a clean, comfortable and well-kept vehicle by a professional and knowledgeable driver. Any road incidents that have occurred on the route ahead to the airport will be relayed to the driver so he or she can choose an alternative route to ensure you're at the airport on time for your flight.
As you can see, choosing to use a Heathrow transfers service is definitely the right choice if you're travelling to or from London Heathrow Airport to London City or surrounding area. It's a safe, comfortable, convenient and efficient alternative to public transport options or having to drive yourself and worry about parking etc. Fares for Heathrow transfers are likely to be lower than you think, so pick up the phone today or go online and book a Heathrow Airport taxi to pick you up from, or take you to London Heathrow Airport for your next holiday or business trip. You won't regret it.