Luton Airport Transfer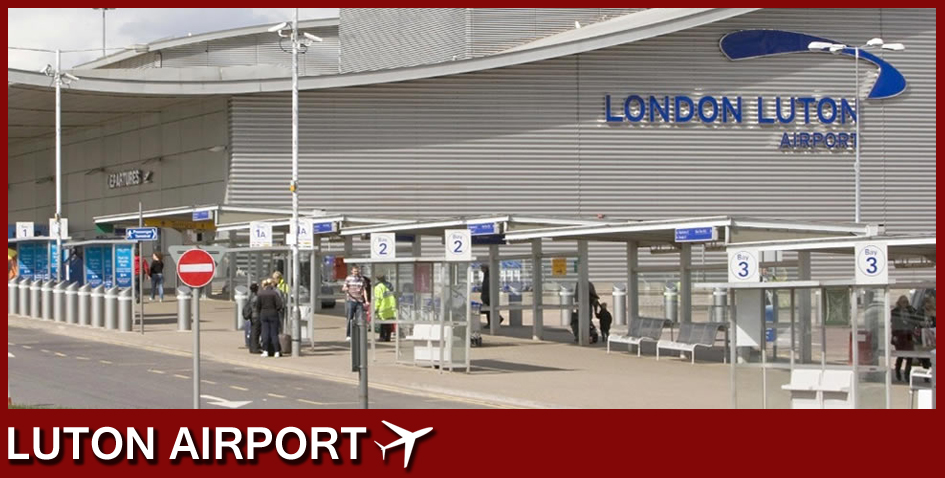 If you're going to or from Luton airport, whether for business or pleasure, there's really no better method of transportation than by using a Luton transfers service. Luton transfers is a chauffeur driven service that will meet and greet you on arrival at Luton Airport and will drive you to your chosen destination, or will pick you up from your home, office or hotel and take you to Luton airport. It's an easy, comfortable and efficient way of getting to and from any airport, especially Luton.
Luton airport, unlike the other London airports such as Heathrow and London City, does not benefit from a connecting tube station, so transport options to and from the airport are somewhat limited. You could drive yourself to the airport, however parking is expensive and then you have the cost of petrol as well. There's the bus which is often reliable, however is generally quite slow and can be crowded depending on the time of day you're travelling ? you've also got to get to or from a bus station as well, which is added hassle. Another option for Luton is the train, however this can be costly if there is a group or family of you travelling and there is no actual train station at the airport itself, you'll have to get a shuttle bus which runs from the nearby train station to the airport. By far the best way to get to or from Luton airport is via a Luton Airport taxi service. Before you hop on your plane to Luton, all you have to do is call the Luton taxi company, or jump on their website and book your preferred pickup time and vehicle type if applicable. Once you touch down at Luton airport, simply proceed through passport control, pick up your bags from baggage reclaim and exit in to the arrivals area. You'll find your driver there waiting to meet you to take you to your destination. If your flight has been delayed and you're worried that you'll miss your transfer, then there's really no need to be. Luton taxi drivers regularly check the airports arrivals information, and if your flight is showing as delayed, they won't enter the airport area until the new arrival time. It really couldn't be simpler, and is such a stress free way of starting, or finishing your journey.
Should you be going the other way and travelling to Luton Airport, simply contact the Luton transfers company with the address of your pickup and your desired time. Your driver will be at the specified pick up point on time, and will SMS you when he or she is outside waiting for you. You will be brought to Luton airport by a professional driver who is knowledgeable of the surrounding area, and in a car that is tidy, safe and efficient. Luton transfer drivers receive regular updates of traffic conditions on route to Luton airport, so should there be a traffic incident ahead, they'll be informed and can alter their route accordingly, ensuring you're at the airport on time.