London City Airport Transfer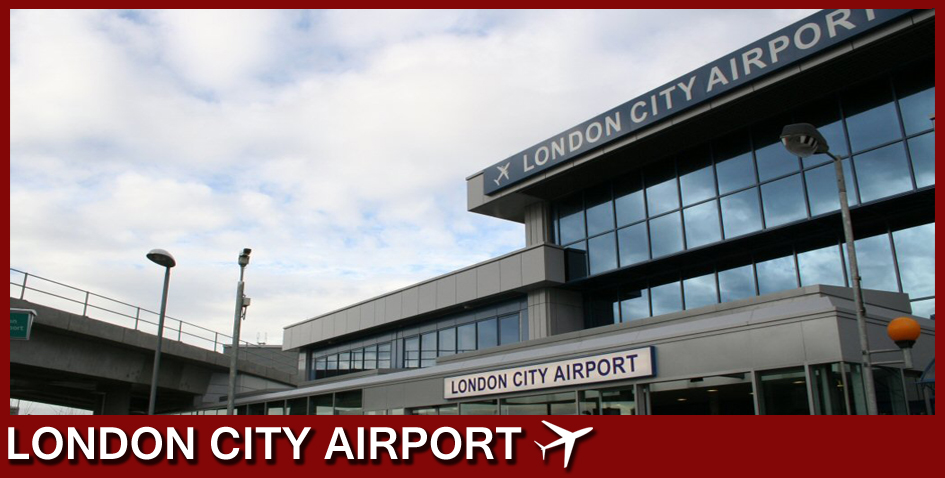 Do you need to get to or from London City Airport in the most efficient manner possible? If so, then using a London City Airport transfers company is for you. London City Airport is well connected to public transport, being just 9.5km from central London. However when you're short on time, trying to figure out a complicated public transport system isn't ideal ? that's why London City Airport transfers are the ideal solution for you. Should you be flying in to London City Airport in the near future, simply pick up the phone, or jump online and make a booking with a reputable London City Airport transfers company. You'll need to advise them of your time of arrival, flight number, and number of passengers in your group to be picked up. Once you arrive at the airport, simply proceed through passport control and pick up any baggage you may have brought with you, then exit in to the arrivals area where your driver will be waiting for you and will be holding up your name card so you can recognise him or her. Your driver will then lead you to the waiting vehicle where you will be driven straight to your desired destination, without the hassles and stresses of having to navigate London's underground or bus service. Your driver will be professional, well presented and knowledgeable of local roads and buildings ? however will also be equipped with GPS navigation should it be needed. The vehicle you will be travelling in will be well maintained, clean and tidy for your comfort and safety during your trip. Should you have requested an executive car class, you may be able to avail of Wi-Fi and/or free refreshments.
If you're wanting to head to London City Airport then make sure you use a London City airport taxi service. Simply call or book your transfer pickup online and your driver will be outside your chosen pickup location right on time, and will SMS you once they've arrived so you know they're ready and waiting. Once you're on your way to the airport, your driver will be kept up to date with any traffic incidents en route, meaning if there's an accident or road works occurring ahead, he or she can easily take an alternative route, ensuring your arrival at London City Airport in time for your flight.
As you can see, utilising a London City Airport transfers service really is the ideal option when going to or from London City Airport, whether it's 2pm or 2am, rain or shine. It's a far better alternative than having to carry your luggage around various London public transport options, especially if you get to witness a cold, rainy London winters day. The process is simple, simply call or go online and enter in your pickup location, destination and pick up time and you'll get a confirmation SMS or email confirming your details. All you need to do now is meet your driver in the airport arrivals lounge if arriving at London City Airport, or for them to pick you up from your designated location if heading to the airport. It really couldn't be simpler!.